The Rise of Plant-based Milks
Plant-based milk options gained immense popularity in recent years as more people embrace a sustainable and healthier lifestyle. These non-dairy alternatives offer a myriad of benefits, both for personal health and the environment.
BAMnut Milk vs. Almond Milk?
Which one is healthier for you? Which one is better for the environment? And most importantly… which one is better in coffee?! We have all the answers for you.
BAMnut Milk
Obtained from Bambara groundnuts and blended with coconut oil; BAMnut milk is versatile and creamy, which is why it finds applications in so many foods and drinks. It has the potential to froth and foam like cow's milk, making it a popular choice as a substitute in lattes. It is rich in protein and fibers, contains iron and does not contain any stabilizer. It is fortified with vitamins and minerals including Calcium, and Vitamins B12 and D2.
Almond Milk
Almond milk is one of the most widely used milks and is made available at most cafes and restaurants due to the high demand, accessibility, and health benefits. It contains limited amounts of protein and fiber, calcium, Vitamin E, and healthy monounsaturated fats. It has a slightly nutty flavor and a light sweet taste.
Nutritional Comparison
A side-by-side comparison of the nutrients in BAMnut milk and Almond milk reveals key differences. Although plant-based almond milk is generally the lower calorie option, BAMnut milk has more than twice the amount of protein and 3 times the amount of fiber in a single serving compared to almond milk.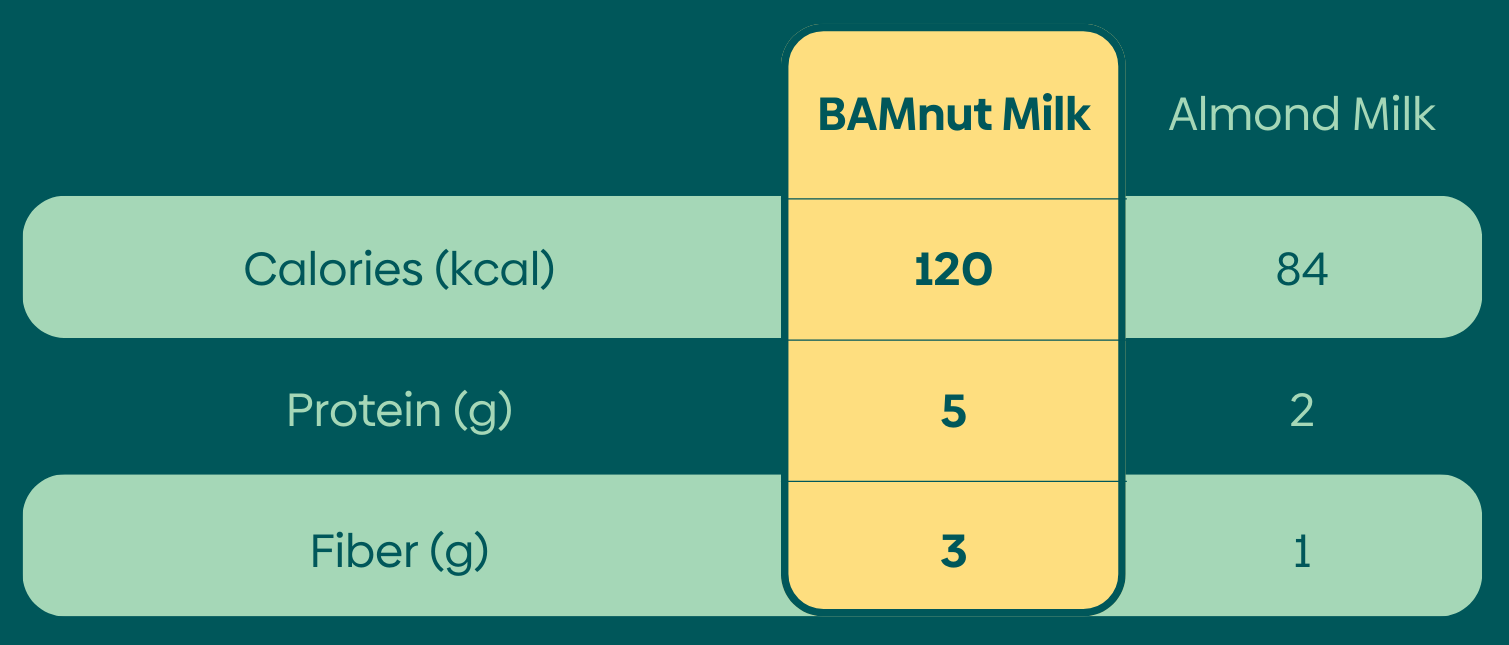 Environmental Comparison
When it comes to carbon emissions, land use, and water use, BAMnut ranks number 1 in all categories compared to almond milk. Notably, one serving of BAMnut milk uses 1 gallon of water compared to a whopping 24 gallons of water used for a single serving of almond milk!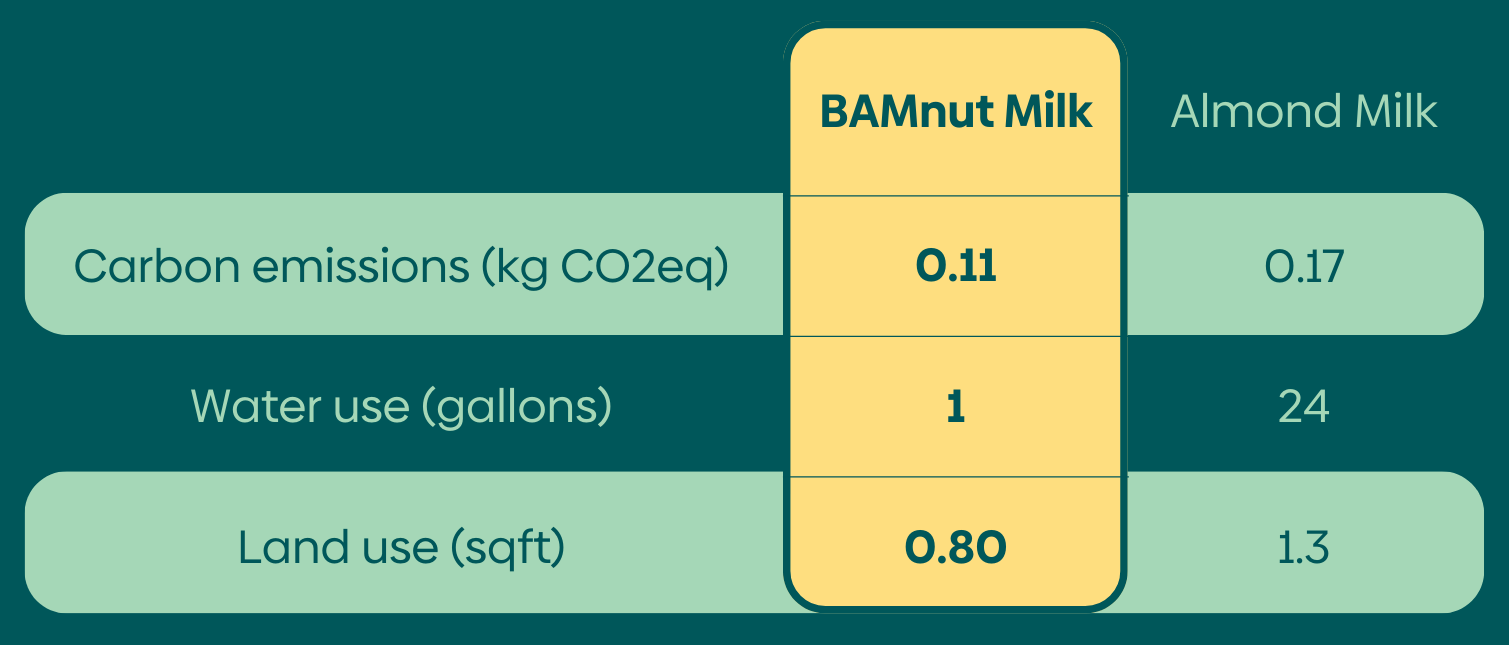 In a nutshell ;-)
Almond milk might take the cake when it comes to being a low-calorie plant-based milk option. But BAMnut slays the competition in all other categories, including nutritional benefits, environmental benefits, and the ability to make a perfectly frothy cup of coffee. Plus with three different types of BAMnut milk, including a lower-calorie option that is comparable to almond milk, you're spoilt for choice!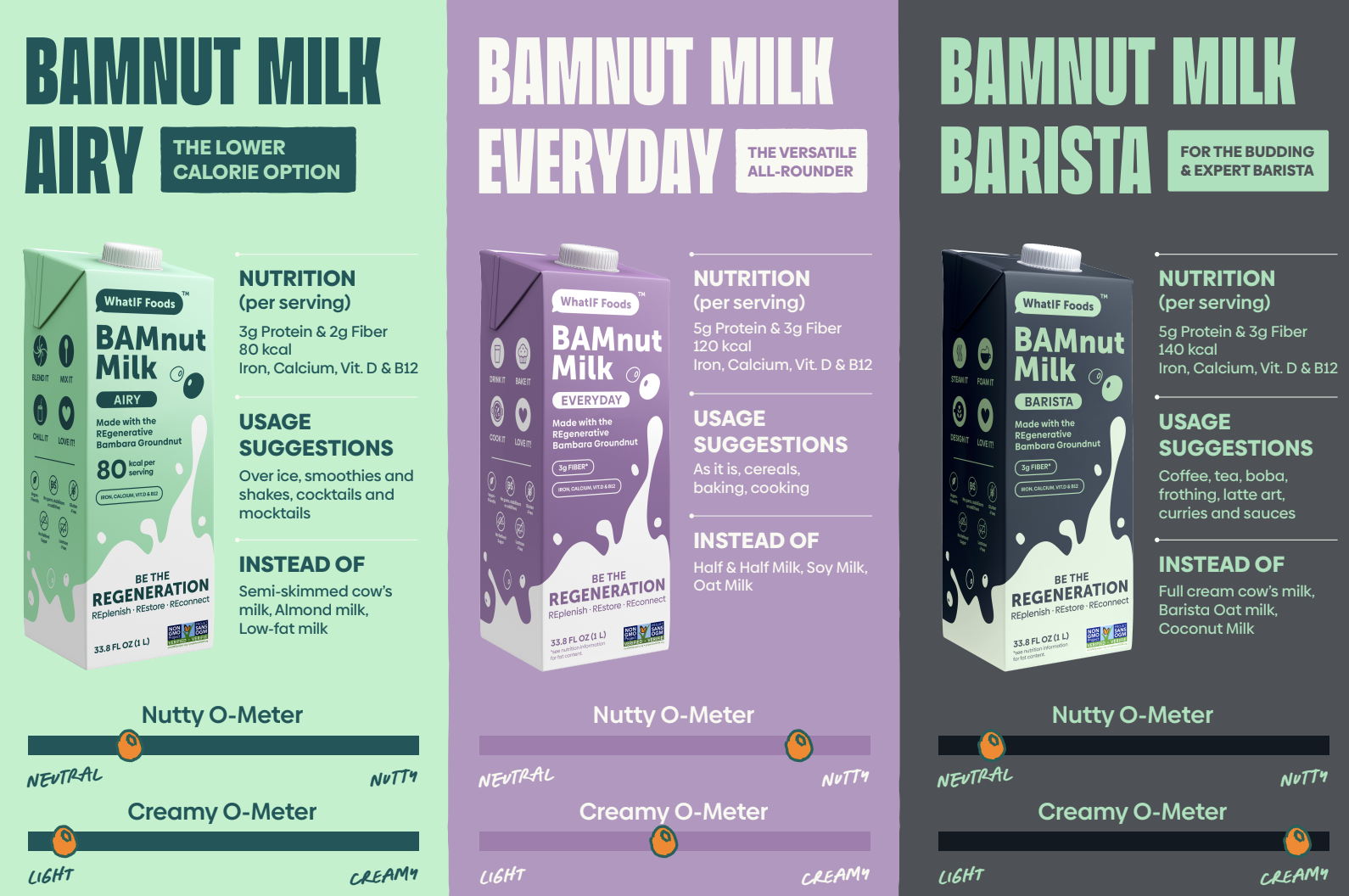 What are you waiting for? Get your hands on a pack of BAMnut milk today and say hello to a Better Better plant-based milk!