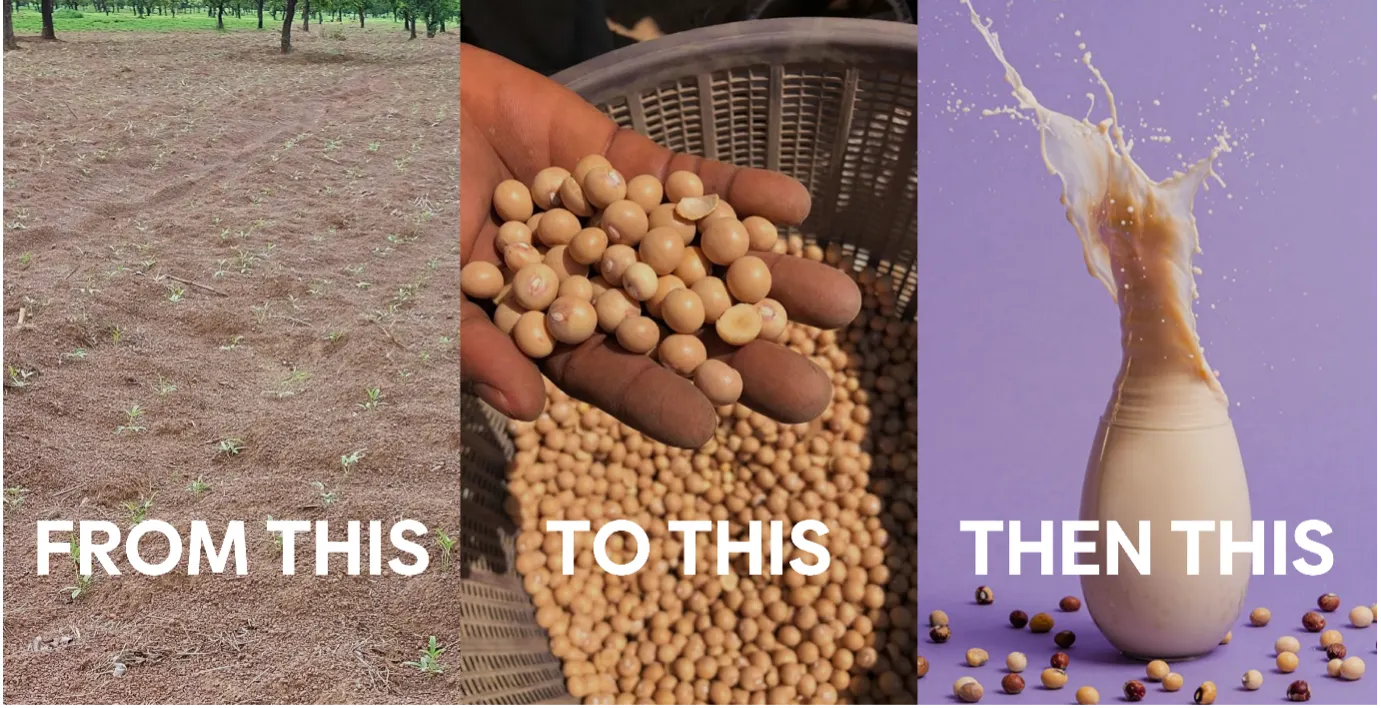 It's time to eat. You're in front of your plate, hungry and ready to dig in. Do you ever wonder where your food comes from? Maybe from all the ingredients on the plate, you are able to pick out which ingredients are coming from this country or that country.
But… how were the ingredients grown? And how much effort did it take? What is the story behind them? For a challenge, maybe try calling a company and asking for more information on the origin of their ingredients... I've done it. True story from me - I once called one company, and they could not, or would not, even tell me the country of origin of their main ingredient...
At WhatIF Foods, all of our products are made with the forgotten wonder crop Bambara groundnut. It is the base ingredient for our BamNut Milk and BamNut Noodles. We are building a regenerative food value chain from the ground up around it, and we are doing this in Northern Ghana.
The soils there are degraded, due to years and years of working against the soil, instead of working with it and harnessing the best of its biodiversity. Now, some of these soils are so poor, that crops don't grow on them anymore.
But it is not all doom and gloom. We CAN make it better – we CAN restore these degraded soils!
We are not doing this alone. We have partnered with two local like-minded companies for the agricultural and commercial part of our project. The Pond Foundation, a Swiss non-profit organisation dedicated to driving change for good, supported us to establish the project, and is now managing its overall delivery, on top of being our social partner.
Earlier this year, we have started to plant the Bambara groundnuts which will end up in your BamNut Milk and Noodles. This is the first season of our BamNut program in Ghana and we would like to invite you to be part of this journey.
Let me take you literally to the ground, in the villages around Tamale, a city in the northern part of Ghana. Credits to Scott Poynton for sharing his experience direct from the field.
1. Preparing the soil before planting – Ploughing the field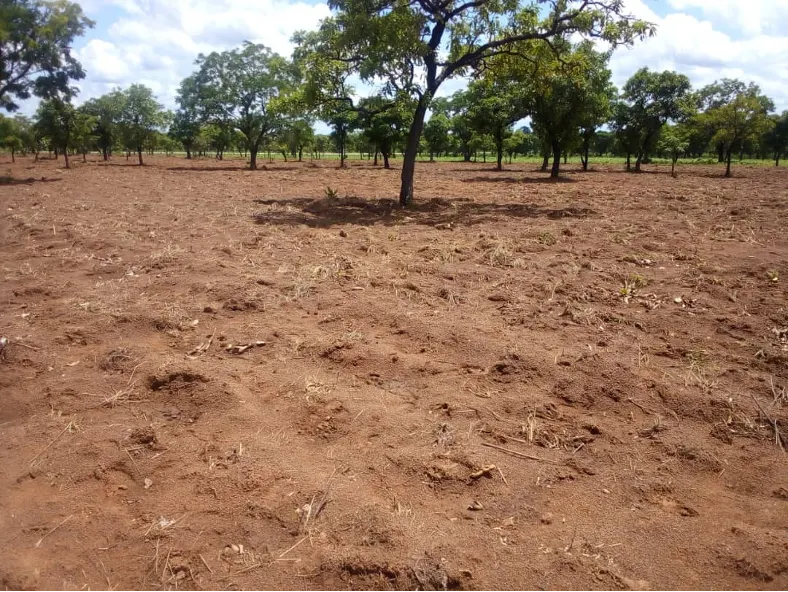 In June 2022, something beautiful happened in northern Ghana. Even before we distributed Bambara seeds to our partner farmers, some of them had already prepared their fields, meaning that they invested into contract tractor owners to come and plough their fields. This is a necessary first step, to allow the seeds to grow.
By taking this initiative, the farmers are telling us "We trust you. We're ready to work with you." This is not something to be taken at all lightly. These people have scarce time and resources to dedicate to something that isn't productive. By taking this step, they're telling us, "We believe in this project."
This is huge. These farmers have seen many companies come through to them in the past, with exciting projects, only to be deceived in the end, as those companies would never come back. But in our case, we will come back and buy the BamNuts at the end of the year – and the farmers are confident about it.
2. Spreading biochar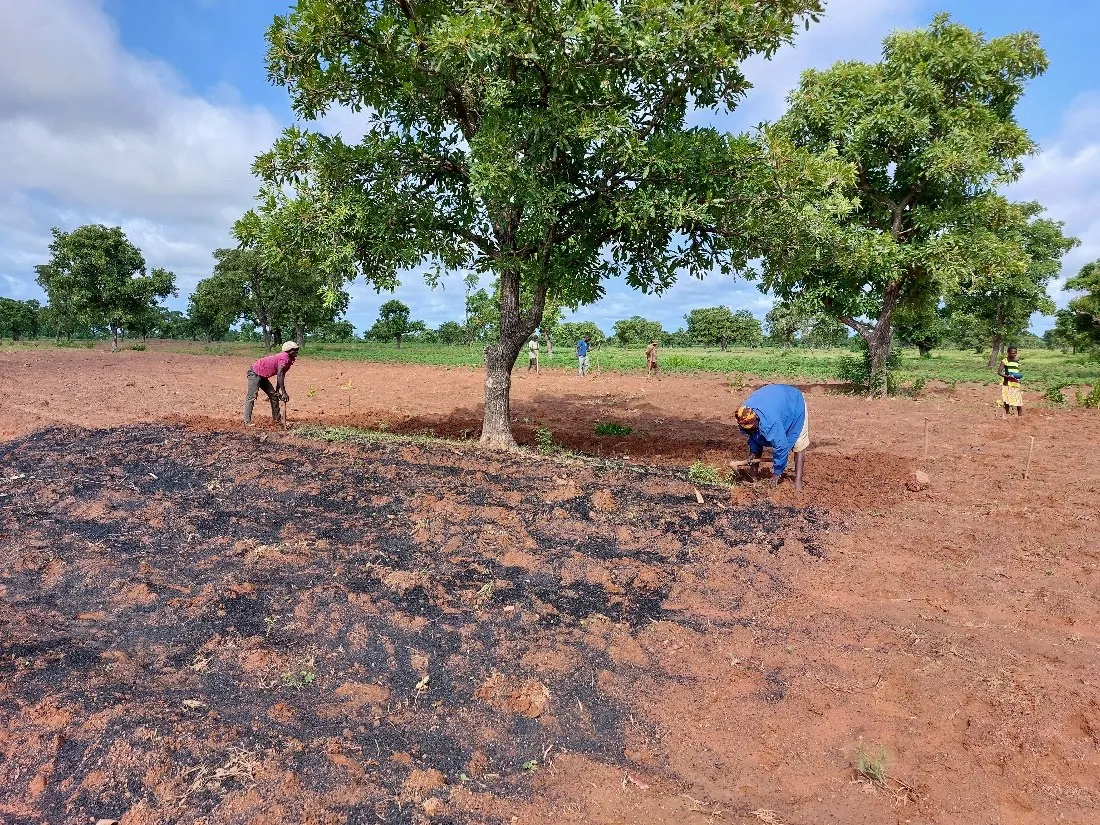 In July, the farming communities spread biochar in some of the plots to see the impact with the plots and without it. The farmers were very interested in the biochar. They can't afford fertiliser, so they wanted to know how to make it from what they have: husks and shells, which are otherwise left outside to decompose and release carbon emissions.
For this first season, we used peanut shells to make biochar. After our first harvest season, we will be able to make biochar from Bambara shells.
Now you may ask me…What is biochar? This should be what we refer to when we think about "black gold".
Biochar is organic matter, like Bambara shells or other crops husks, which is heated at very high temperatures in a very low oxygen environment (so that it doesn't create CO2). It looks similar to charcoal, but it can improve soil health and crop yields. It is a deeply regenerative practice.
3. Sorting the seeds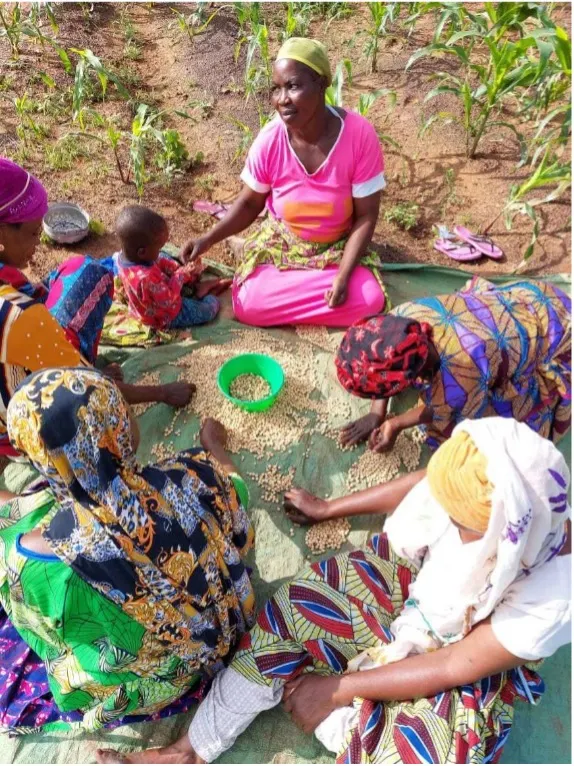 Women farmers are sorting the seeds
.
End of July 2022, the women started to sort the seeds. The good ones can be kept for planting. What is a good seed to plant though?
It cannot be broken. When the women deshell the BamNuts, some can break due to the impact of the mortar and pestle. The broken ones can be eaten, but are not good for planting
It shouldn't have any holes in it. Some of the seeds have been eaten by borers.
It cannot be too small.
4. Planting the Bambara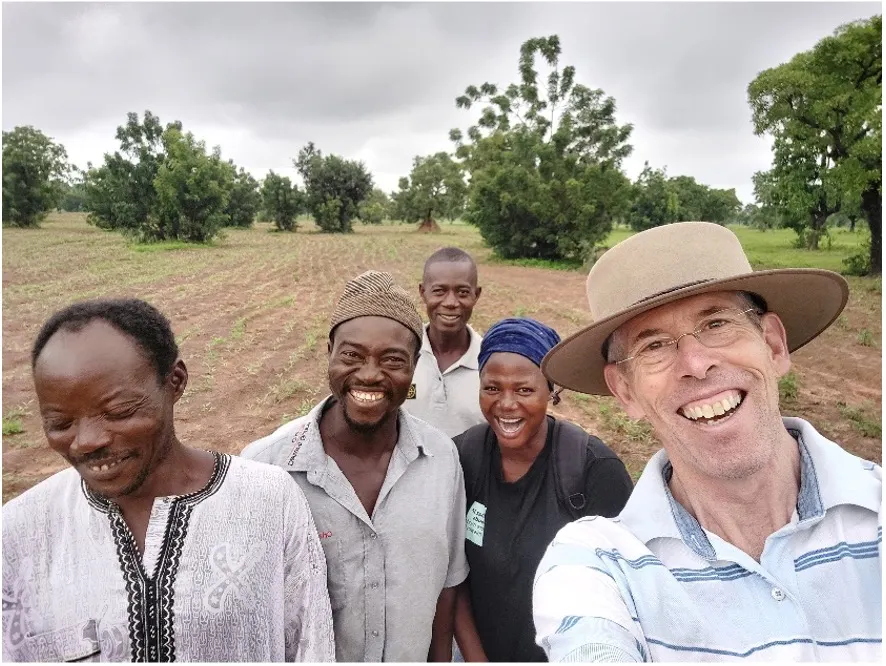 After sorting the seeds, it is time to plant them into the soil.
The men farmers first make regular holes into the ground, by walking in straight lines with a wooden stick.
Then, the women farmers come into play, often with their babies strapped to their backs, with one hand holding a bowl of seeds, and the other hand taking a few seeds and throwing them into the holes – one seed per hole. Each step, one foot after the other, is used to cover the holes with soil.
The whole planting process is similar to a perfectly synchronized dance.
5. First seedlings! And manual weeding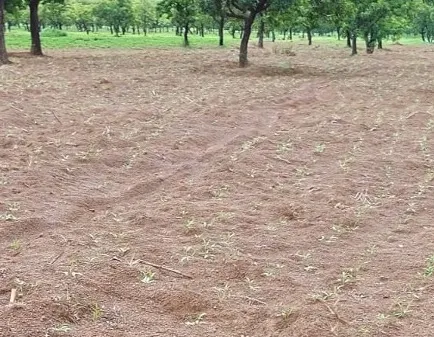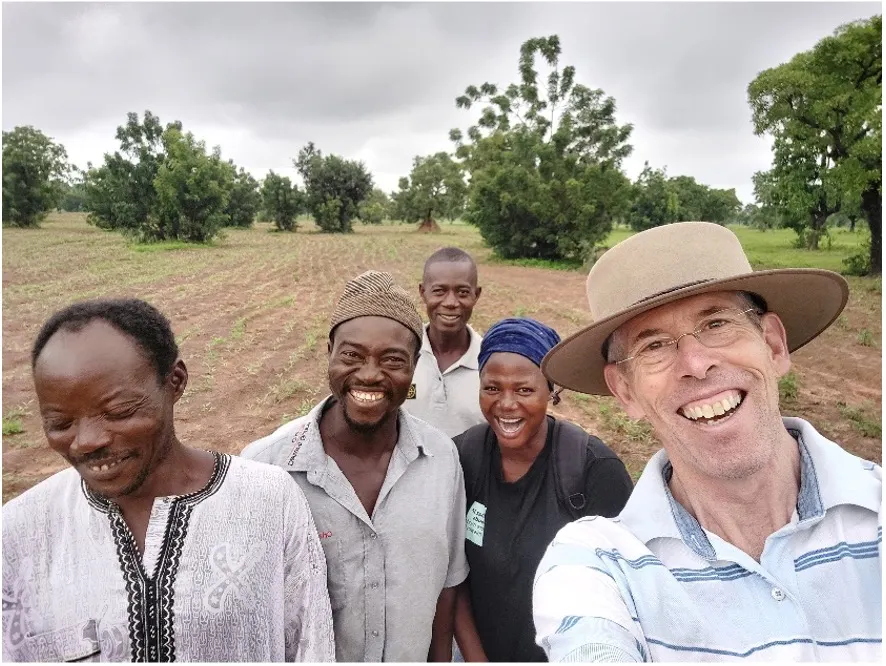 Just 2 to 3 weeks after they were planted, our very first BamNut seedlings were visible. Look at these little wonders which will each give close to a hundred BamNuts hopefully!
Along with the BamNut germination, weeds are starting to come back, and it is necessary to proceed with weeding to avoid growth competition with the BamNut. It is heart-warming for us to see everyone smiling and excited about this project.
Will our BamNuts grow well? Will we see more life in this soil after growing this first season?
Stay tuned for the next episode of our BamNut series!